A message from Director Cerron Cade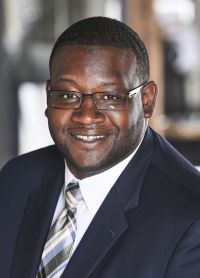 Welcome to the Office of Management and Budget (OMB). OMB is responsible for managing all of the state's assets, which includes our facilities, our land and our financial resources. Our vision at OMB is to create excellence in state government, and we do this by constantly striving to enhance statewide services to better serve our customers. Whether you are a state employee, pensioner, Delaware resident, business owner or visitor, OMB has something to offer you.
This website contains many resources to help you navigate our statewide services no matter what you are looking for. For state contracting, you are within a few clicks of bid solicitations. For those who have reached retirement and for those of you who are still active members, the Office of Pensions website is an invaluable resource as you plan for your future. Access to State budget information including the Governor's Annual Financial Plan is also available on our website.
I hope you find our website to be a valuable resource providing you with access to the most current information to meet your needs. As always, we welcome your feedback, so please let us know if you have any comments or suggestions.
Sincerely,
Cerron Cade, Director